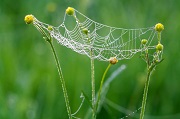 "And when they were come into the ship, the wind ceased."
—Matthew 14:32
"And o'er earth's troubled, angry sea
I see Christ walk,
And come to me, and tenderly,
Divinely talk."
—Mary Baker Eddy
— What we do —
DISASTER RELIEF
When natural disasters occur, many individuals are eager to help. The Principle Foundation provides a quick and reliable avenue for getting assistance to Christian Scientists who need it.
In recent years we have given hundreds of grants to individuals and families affected by hurricanes, wildfires, floods, etc. Often, this was the first help they received — before FEMA, insurance, or any other aid organization.
Disaster Relief Programs
Colorado Fires. Christian Scientists who have been impacted by the wildfires in Colorado are encouraged to contact The Principle Foundation for financial assistance.
Recent Tornadoes. At present we are watching for opportunities to financially assist individuals who have been impacted by the tornadoes in the South and Midwest.
Economic Interruption (Pandemic). Over the last year, the Christian Science community has contributed to hundreds of grants to support families where wages were lost due to the pandemic. Help for that effort remains in effect.
Other. Many storms receive less publicity, but this Fund remains available to help with such things as:
Immediate needs — Funds for temporarly lodging, gas, food, clothing, and to help compensaste for lost income.
Rebuilding — Funds for structural repairs, insurance deductibles, modest support for vehicle and furniture replacement.
How to Apply for a Grant
To request a grant, call us at 816‑561‑5955 for a brief phone interview. That's it.
How to Help
The Principle Foundation maintains a restricted fund for Disaster Relief. Because the Fund is not restricted to a specific storm or natural disaster, we are always prepared to help even when storms do not receive national attention.
To help us wisely manage the resources entrusted to us, Disaster Relief moneys not used for their intended purpose may be moved into the General Fund after two years so that they may be used to assist Christian Scientists with other needs.
Assistance to Christian Science Churches
While The Principle Foundation can assist individual Christian Scientists, The Mother Church has disaster relief assistance for branch churches and societies.
Video: How Christian Scientists Respond to Storms
Former Executive Directors of The Principle Foundation tell how Christian Scientists prayerfully and practically supported one another following major storms.
| | |
| --- | --- |
| Individuals and a Reading Room found supply during Hurricane Katrina. | Church members in Joplin, Missouri were helped after their church and many homes were leveled by a tornado. |